< ALINEON, the Architect of Change >
What would be your life if you mastered your communication, your relationships, your circumstances, your behaviors and everything that is happening to you? IDEAL, that is exactly what you will find here: the means to live your IDEAL, in all domains.
Aline Dalbiez founded ALINEON so that everyone may benefit from it and improve their results on a daily basis. Register for free and share around you.

To know more in less than 5 minutes (French interview on a national radio) :

listen to the interview of Aline Dalbiez on France Info.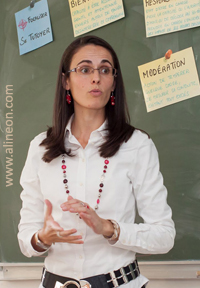 Well-being of individuals should be a priority for all of us, in so far as it smartly fits into a global approach to success, progression and overall development. Everyone can find his/her interest, the key is just to find the right combination.
ALINEON was built on a conviction:
"Si tout le monde va bien, le monde va mieux"
→ "If everyone is well, the world is better".
Our most beautiful investment for the world is at hand, because it begins by working on ourselves for the well-being of everyone and the success of the group.


Aline Dalbiez
For your Company...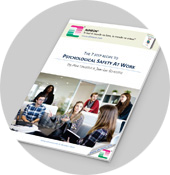 Find out our exclusive eBook of:
The 7 Step Recipe of Psychological Safety at Work
True. Real. Tested and proven.
Click here to know more...
For Yourself...
Short and concrete
Right on time
Directly with you
The ALINEON Chronicle tells you everything you need to know in order to live your ideal.
Click here to know more...
We favor partnerships of trust and results
Are you an organization
or a company?

Let's study your context together to make you benefit from our services ALINEON-For-Business™ and/or ALINEON-Pour-l-Emploi™

Are you a
journalist?

We will be happy to share our results and discuss with you the best ways to reveal this information to the public.

Are you a
professional coach?

We may allow you to integrate our ALINEON® Partner Program to intervene with our customers and enrich your portfolio.
Do not hesitate, contact us to evaluate together your profile and our opportunities.